HALLOWEEN PARTY/ TRICK-OR-TREATING
Thursday, Sep. 18th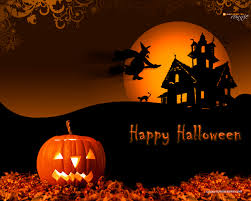 GATES MILLS COMMUNITY HOUSE Friday, October 26, 2018 6:00pm - 8:30pm. Prize for BEST COSTUME!!!! Complimentary Hot Dogs, pizza, games, hayrides, prizes and treats. Outback Ray with exotic animals at 7:15 p.m. Call Dr. Douglas Webb or Joycelyn Brogley at 440-423-0245 with questions.
TRICK-OR-TREATING Neighborhood trick-or-treating is from 6pm to 8pm on October 31st.
Safety tips:
Supervise the outing for children under age 12.
Make full use of flashlights and glow sticks.
Wear clothing that is bright, reflective, and flame retardant.
Avoid masks that can obstruct a child's vision.
Inspect all candy before allowing children to eat it.