Little Church in the Vale Presents "Illusions"
Thursday, Mar. 8th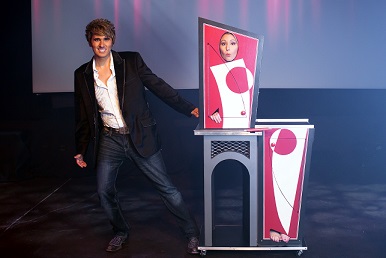 The Little Church in the Vale is pleased to host illusionists David and Kylie Knight presenting their show, "Illusions" on Thursday, March 22nd at 7:00 PM. This will be an evening of fun for the entire family and admission is free! The church is located at 610 Chagrin River Road in Gates Mills, at the intersection of Wilson Mills/Brigham Road and Chagrin River Road. Additional information is available on the church website: www.Little.Church.
David and Kylie Knight are a husband and wife Christian illusionist duo who have traveled and performed together for over 15 years. They have a passion for wowing audiences with their craft and have perfected their show in innumerable theaters all across the country. More information about David and Kylie is available on their website: www.KnightIllusions.com.
Event Date
Thursday, March 22, 2018 - 7:00pm
Event Location