Coming Soon - Clothing Recycling Bin
Monday, Jul. 31st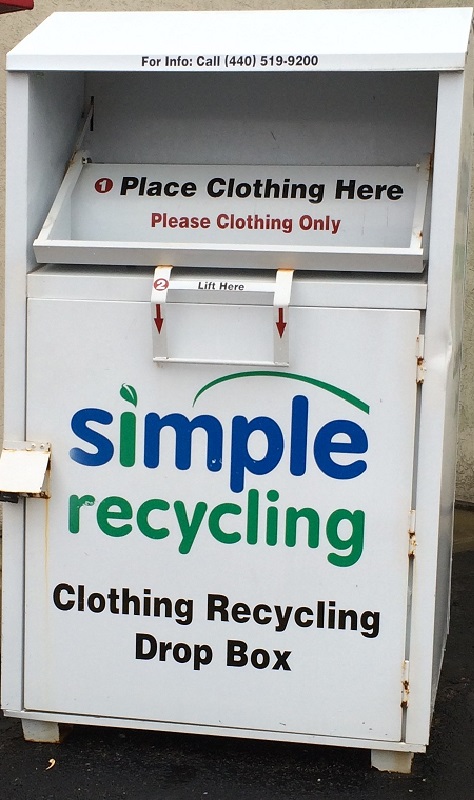 Do you have usable clothing that you no longer wear but don't want to just throw away? Coming soon to the Village's Service Department Parking lot is a "Simple recycling" clothing bin.
What happens to the collected clothing?
A: All of the materials are graded and sorted locally and/or regionally based on quality and condition. The top quality materials will be resold to local thrift outlets, mid grade is exported to international markets and "unusable" items are processed for raw materials.
The life cycle of secondhand clothing
*Simple Recycling is a for profit recycler that is committed to offering residents the most simple and easy way to keep usable materials from the landfill. If you would prefer to donate items to charity, Simple Recycling recommends the free home pickup service of DonateStuff.com.