Community Club
Ladies Night Out - Book Club - "Fashion Climbing" - 3/20/19
Wednesday, Jan. 2nd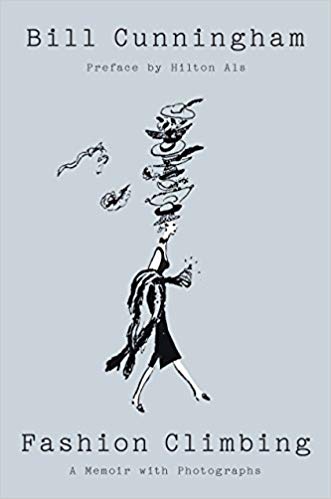 "Fashion Climbing" by Bill Cunningham
For Bill Cunningham, New York City was the land of freedom, glamour, and, above all, style. Growing up in a lace-curtain Irish suburb of Boston, secretly trying on his sister's dresses and spending his evenings after school in the city's chicest boutiques, Bill dreamed of a life dedicated to fashion.
Meet at the Community House Parlor at 7:00 pm. The Gates Mills Library will have a few copies of the books six weeks prior to each meeting date. The event is open to Community Club members and their guests. RSVP to Lisa Reid at larworkerscomp@gmail.com.
Gates Mills Library will have copies of the books at the desk one week after the prior book club discussion date. Please call 423-4808 or stop by to reserve your copy.
Let's get reading!!!

Event Date
Wednesday, March 20, 2019 - 7:00pm
Event Location