Community Club
Ladies Night Out - Book Club - "The Radium Girls" 7/20/17
Thursday, Jun. 1st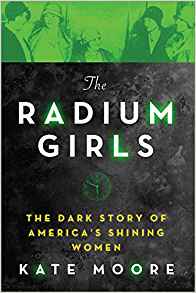 "The Radium Girls" by Kate Moore
Based on the true events of young women exposed to the "wonder" substance of radium, and
their awe-inspiring strength in the face of almost impossible circumstances. Their courage and
tenacity led to life-changing regulations, research into nuclear bombing, and ultimately saved
hundreds of thousands of lives.
Mmeet at the Community House Parlor at 7:00 pm. The Gates Mills Library will have a few copies of the books six weeks prior to each meeting date. The Club is open to members and their guests. RSVP to Lisa Reid at larworkerscomp@gmail.com.
Gates Mills Library will have copies of the books at the desk one week after the prior book club discussion date. Please call 423-4808 or stop by to reserve your copy.
Let's get reading!!!

Event Date
Thursday, July 20, 2017 - 7:00pm
Event Location