The Gates Mills Historical Society Membership Drive
Monday, Apr. 18th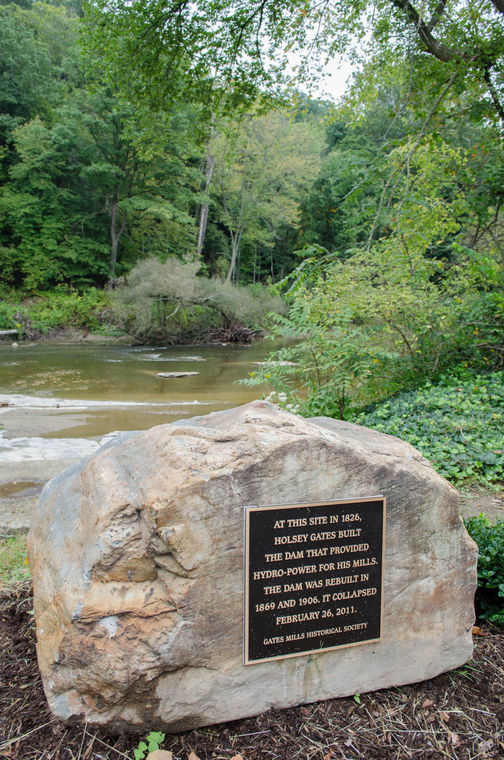 Are you a new Gates Mills resident or a long time resident who wants to learn more about our charming Village? The Gates Mills Historical Society can help you out!
Incorporated in 1946, the focus of the Historical Society is preserving the rich history of the village, from its transitions from an agricultural and manufacturing society to a country retreat for wealthy Cleveland families, and finally to the residential community we enjoy today.
The Society collects historical records, documents and pictures from village residents along with personal recollections of life in the Village in the 1900's. The collections are on display at the Gates Mills museum in the Southwick House at 7580 Old Mill Road. The historic house, originally located on Chagrin River Road at Rogers Road, was moved to its present location and dedicated in 1949. It served as the Gates Mills Branch of the Cuyahoga County Public Library until 2006, and continues to house the offices of the Historical Society and Land Conservancy.
The Southwick House contains original furniture handmade by the Southwick family and pieces donated by village families. There are three floors to explore. The museum is open by appointment. To arrange for your private visit or to share your recollection of life in the Village in the 1900's, please call 440-423-1040.
The Society also compiles and maintains information for The Landmark and Legacy Home Programs for historic homes in the Village. If you have purchased one of these homes, the Society may have interesting information to share with you!
Those wanting to learn even more about the Village may want to check out the three books published by the Society available at our library: George Brown of Gates Mills (1969), Gates Mills 1920-1970, My Forty Three Years With It, and The Pictorial History of Gates Mills (1976). Additionally, the Society's Facebook page has scores of photographs on village life in days gone by.
The Historical Society welcomes new members. There is an annual membership drive every spring, and membership is open to both residents and non-residents. The annual dinner in June, open to members and non-members, is a wonderful opportunity to meet other Villagers and learn more about the history of this wonderful place we call home.
By Alison Phillips
Please see attachment to join