Naturalist Walks and Talks - Sherman Road Preserve - May 2023
Monday, Apr. 24th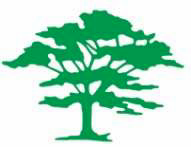 Naturalist Walks and Talks at the Sherman Road Preserve
Take advantage of this opportunity to hear from experts on various environmental topics and walk the beautiful meadow. The Sherman Road Preserve is located on the southwest corner of Sherman and County Line Roads. Thers ia s agrassy driveway off Sherman Road onto the property where you can park. Sign up at: www.gatesmillslandconservancy.org
---
Saturday, May 6, 2023
10:00am – 11:00am
"A Backyard Conversation"
Presenter: Kate Chapel, BS Botony, Cuyahoga Soil & Water Conservation
Changes in lawn care, converting lawn areas to native species, rain gardens. Soil health, rainwater infiltration, reducing pollution from lawn runoff.
Rain barrel Workshop @ 1:00 pm – @ the village's Marston Park pavilion
Construct a rain barrel, or construct it at home with provided online instructional video. The $60 fee includes instruction and all materials, including a 60-gallon barrel and a downspout diverter. A two-barrel system and connector kit are available for an additional $40.
Register by April 26th at: https://www.cuyahogaswcd.org/events/2023/05/06/rain-barrel-workshop--gates-mills
---
Saturday, May 13, 2023

10:00am – 11:00am
"Disposal of Invasives"
Presenter: Mike Byers, Certified Arborist-Botanist-Ecologist
Invasives are the most common landscaping plants. Learn to identify, remove and safely dispose of invasives with different techniques for different plants.

---
Saturday, May 20, 2023
10:00am – 11:00am
"Maintaining our tree canopy"
Presenter: John Kehn, ODNR Department of Forestry
What does the latest science and best practices tell us about maintaining a healthy tree canopy?
---
Saturday, May 27, 2023
10:00am – 11:00am
"Gates Mills Tree Species"
Presenter: Rachel Kappler, Great Lakes Basin Forest Health Collaborative
Considering the natural habitat of Gates Mills. What tree species are most hospitable for our backyards?
Event Date
Repeats every week every Saturday 4 times.
Saturday, May 6, 2023 -

10:00am

to

11:00am
Saturday, May 13, 2023 -

10:00am

to

11:00am
Saturday, May 20, 2023 -

10:00am

to

11:00am
Saturday, May 27, 2023 -

10:00am

to

11:00am
Event Location
Sherman Road Preserve
Southwest Corner of Sherman and County Line Roads
Gates Mills
,
OH
44040