NOPEC Finalizes $5,000 Grant Award To the Village of Gates Mills
Monday, Jul. 24th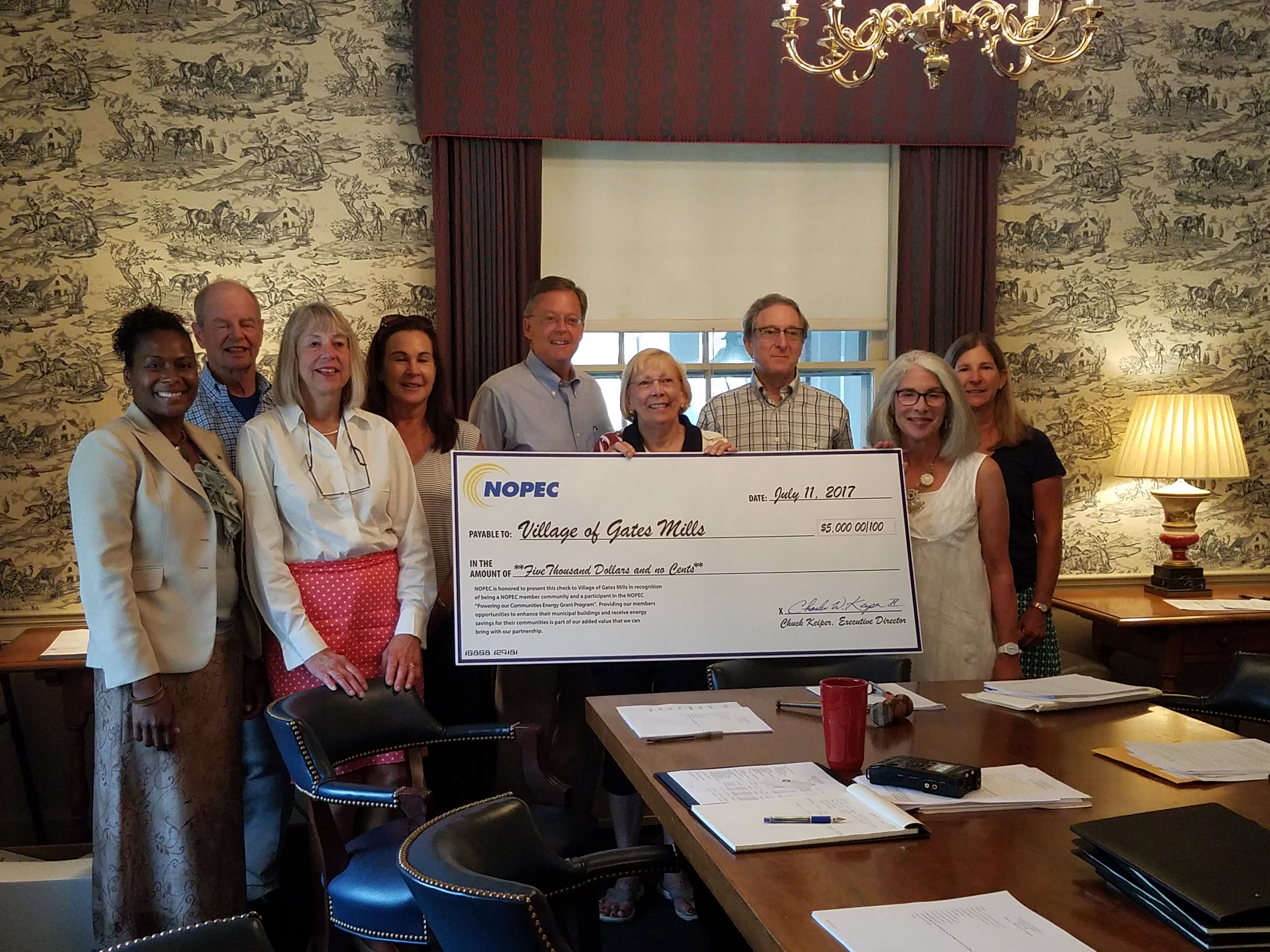 (Solon, Ohio) – The Village of Gates Mills received a symbolic $5,000 oversized check recognizing the completion of the NOPEC Powering our Community Grant on July 11th. The NOPEC grant money was used to reimburse the expenses to replace an aged commercial dishwasher with a new energy-efficient model in the Village Community Building.
Mayor Karen Schneider, Members of Council, and NOPEC's Relationship Manager, Nicole Sweet celebrated the completion of the project that has helped to reduce energy costs.
NOPEC launched the POC grant program in 2010 to provide funds for cost-saving energy efficiency improvements for public facilities in communities with new electric aggregation programs. The NOPEC program is believed to be one of the largest energy efficiency initiatives in Ohio history. To date, the program has resulted in more than 330 projects throughout Northeast Ohio.
"As a result of these grants, taxpayers in the Village of Gates Mills and throughout our NOPEC member communities will realize long-lasting dividends from the reduced energy consumption – not only from the significant cost savings but from the reduced carbon footprint as well," said Chuck Keiper, NOPEC's Executive Director.
About the Northeast Ohio Public Energy Council: The Northeast Ohio Public Energy Council (NOPEC) is the largest governmental retail aggregation in the United States. Currently, we serve more than 200 communities in 13 Northeast Ohio counties. Over our 15-year history, we have saved our communities and members (residential and small business customers) more than $260 million dollars and have provided $16 million in NOPEC community energy efficiency grants.
For more information about NOPEC, visit us at www.nopecinfo.org.