Wednesday, Jun. 3rd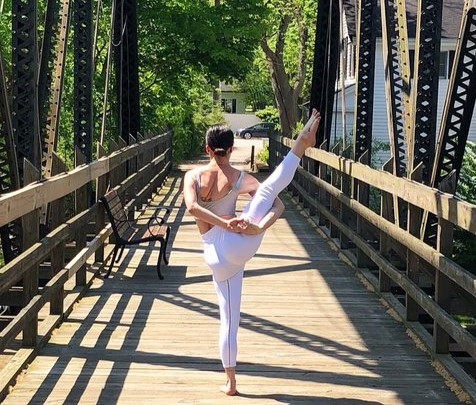 Yoga in Marston Park
Saturdays in August
10:00 a.m. (weather permitting)
Join Sanctuary on the Chagrin yoga studio every Saturday at 10:00 a.m., for all-levels yoga in the Marston Park. Bring your own mat/towel + a water and practice social distancing with us as we connect through gentle stretching, movement, balancing and breathing. All ages welcome.
Masks optional.
Donations are appreciated.
See you on your mat! Namaste
For additional information please contact owner Michelle Mastrangelo at 440-488-2780 or micvicmastra@gmail.com
Event Date
Repeats every week every Saturday until Sun Aug 30 2020.
Saturday, June 6, 2020 - 10:00am
Saturday, June 13, 2020 - 10:00am
Saturday, June 20, 2020 - 10:00am
Saturday, June 27, 2020 - 10:00am
Saturday, July 4, 2020 - 10:00am
Saturday, July 11, 2020 - 10:00am
Saturday, July 18, 2020 - 10:00am
Saturday, July 25, 2020 - 10:00am
Saturday, August 1, 2020 - 10:00am
Saturday, August 8, 2020 - 10:00am
Saturday, August 15, 2020 - 10:00am
Saturday, August 22, 2020 - 10:00am
Saturday, August 29, 2020 - 10:00am
Event Location