Wednesday, May. 3rd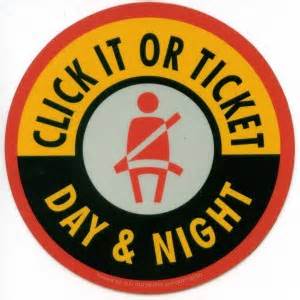 The 2017 National Seat Belt Enforcement Mobilization is May 22 - June 4, 2017.
When you're not wearing your seat belt, you're risking serious injury or death. And unlike a TV show or a movie, there's no rewinding and no do-overs.
In 2015, the use of seat belts in passenger vehicles saved an estimated 13,941 lives of occupants ages 5 and older. The Click It or Ticket campaign focuses on safety education, strong laws, and law enforcement officers saving lives.