Monday, Oct. 3rd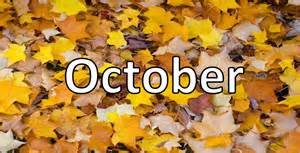 Gates Mills Police Department
Proud to Serve…Sworn to Protect
From Your Police Department:
The Village Halloween Party will be held at the Community House, between the hours of 6:00 p.m. and 8:00 p.m. Friday, October 21st. Evening festivities will include games, hay rides, activities, and snacks and beverages. Please take advantage of this fun family friendly event.
For those wishing to participate in neighborhood trick-or-treating, you can do so from 6 pm to 8 pm on October 31st. Listed below are a few safety tips for trick-or-treaters:
* Supervise the outing for children under age 12.
* Make full use of flashlights and glow sticks.
* Wear clothing that is bright, reflective, and flame retardant.
* Avoid masks that can obstruct a child's vision.
* Inspect all candy before allowing children to eat it.
On Saturday, October 22nd, the police department will be participating in the National Prescription Drug Take-Back Initiative between the hours of 10:00 a.m. and 2:00 p.m. Detective Michael Day will be at the Town Hall collecting potentially dangerous, expired, unused, and unwanted prescription drugs. Please note that no creams or liquids can be accepted.
Last month, the week of September 11th through September 17th was designated by the communities of The Chagrin Valley as "Salute Our First Responders Week". I would like to take this opportunity on behalf of the men and women of the police department to thank Dave and Mary Gromelski of Sara's Place who provided a take-out dinner for our officers in appreciation of our service to the community. We are truly appreciative and grateful for all the support we have received and continue to receive from all of you.
Until next month – Proud to serve…Sworn to Protect
Yours in Service,
Gregg Minichello
Chief of Police
(440) 423-4405 ext. 112
gminichello@gatesmillsvillage.com