Thursday, May. 2nd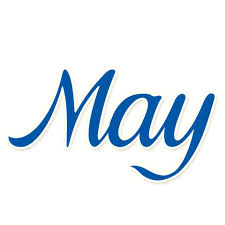 Gates Mills Police Department
Proud to Serve…Sworn to Protect
From Your Police Department:
With the warmer weather upon us, we can expect to see an increase in bicyclists riding on the roads located throughout our beautiful scenic village.
Please remember that in March, 2017, Ohio legislators passed House Bill 154, which requires motorists to pass bicyclists on the road with no less than a 3-foot distance. Ohio is now the 40th state to enact such a law. We encourage that if you are attempting to pass a bicyclist, or a group of bicyclists, to be patient especially when you are approaching a curve or a hill on the roadway. Bicyclists do have a right to the roadway and drivers need to be cautious when passing them.
Hopefully you have noticed our portable radar sign that is moved around to various locations within the village. The display is used to assist us in the ongoing challenge of increasing driver awareness of speeding. The radar sign continues to be an effective resource for us. Please contact Ptl. Arch Kimbrew or Ptl. Dylan Hustosky at the town hall 423-4405 or via their email addresses, which can be accessed through our web page, if you would like request placement of the unit on your street.
Lately, we have received an influx of residents reporting robocalls. Below are some tips to follow if you receive these types of calls.
-Don't answer calls from numbers you don't recognize. If it's important they will leave you a message.
-Don't ever provide or confirm personal information during a call you weren't expecting.
-If you receive a voicemail that claims to be from your bank, the IRS, the local police department or whomever, don't return the call to the number left on your voicemail or incoming call log. Look up the number independently.
-Register your phone number with the Federal DO NOT CALL Registry at www.donotcall.gov.
-Locally, report scam phone calls to the Cuyahoga County Scam Squad at 216-443-SCAM or the Ohio Attorney General's office at 800-282-0515.
Yours in Service,
Gregg Minichello
Chief of Police
(440) 423-4405 ext. 112
gminichello@gatesmillsvillage.com