Friday Twilight Mixed Tennis Picnics
Thursday, Jul. 18th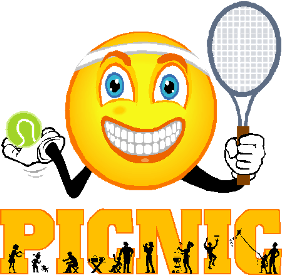 Gates Mills TENNIS is in Full Swing!
Join us for:
Friday Twilight Mixed Tennis Picnics at 6:00 P.M.. with burgers, brats, beverages and more!
JULY 19 & AUGUST 16
As a Gates Mills resident, you are encouraged to join us, alone or bring your family and/or friends of any skill level to enjoy a fun evening of tennis or just sit back and watch the fun on the court and join in our evening picnic.
Kris Najdovski* will be playing on the courts with us, offering basic instruction to complex strategy, always with a relaxing, fun approach.
Any questions and comments, contact - Clark Langmack (216) 906-1066 -Clark.Langmack@gmail.com
* *Kris Najdovski is not an employee nor contractor of the Village of Gates Mills
Event Date
Repeats every month on the 16 of August until Sat Aug 17 2019.
Friday, July 19, 2019 - 6:00pm
Friday, August 16, 2019 - 6:00pm
Event Location