Monday, Oct. 5th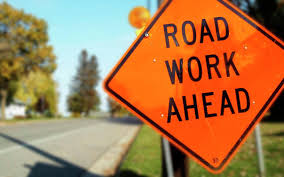 THE FOLLOWING ROADWORK IS HAPPENING IN THE VILLAGE:
SR 174 - Chagrin River Road Near Rogers Road - (Late Sept - December 2020)
Please be advised that Shirmer Construction LLC is under contract with the Ohio Department of Transportation (ODOT) to permform repair work on State Route 174-03.75 Slide Repair Project, in Cuyahoga County. The jobsite is located on the east side of Chagrin River Road, just south of the intersection with Rogers Road.
One lane of traffic in each direction will be maintained through the intersection via use of temporary traffic signals. Onsite work will begin in late September 2020 and be completed in December 2020. Onsite work will generally be performed from 7:00 a.m. to 5:30 p.m., Monday through Friday, with occasional weekend work as necessary.
It is anticipated that travel times through the area will be increased and the public is encouraged to avoid the area if possible. Construction equipment and material deliveries will be frequently pulling in/out of the construction zone. Please pay close attention to your surroundings and activities on the road while driving through the area for your safety and the safety of the employees.
TREE WORK - 7301 Wilson Mills Road - Tuesday, OCT 13
Tree work will be performed at the corner of SR 174 (Chagrin River Road) and Wilson Mills Road . One lane traffic will be observed. Please avoid the area if possible.
STREET STRIPING occuring in the Village Week of 10/5.