Community Club
IT'S AWESOME. IT'S NEW. IT'S HERE!
The all new Gates Mills Community Club
We're excited to announce that we've reinvented the club to meet the changing needs of today's residents. If you've never joined the club…now's the time. If you used to be a member…it's a great time to rejoin. You'll want to be part of this energetic, fun-loving group to meet your neighbors, find out what's going on in the village, meet new friend, and enjoy some fun activities. You deserve some "me" time!
What's changing….
Exciting new programs, luncheons, event & activates during the day, evening, and weekend.
Year-round activates
Ladies Night Out events every month
Events for young families & children
Free and low cost events
Exciting field trips & outings
New by-laws
Relaxed membership requirements for everyone's busy schedules
What's not…
Our Mission: To support the Village of Gates Mills & to build community among its residents.
Publish the Pink Sheet
Award scholarships
Provide Welcome Bags for new residents
Produce the telephone directory
Run the 4th of July Hot Dog Sale
Help provide an annual Thank You Lunch for village employees
Support the Annual Art Show
Sponsor Bridge Groups
Offer free babysitting at many events
It's the perfect time to join. Just complete the application and sent it in. Questions: Call Cathy DiVincenzo at 440-382-5200. We look forward so seeing you soon!
Posted Jun. 1st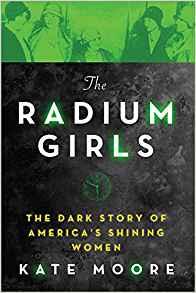 "The Radium Girls" by Kate Moore
Based on the true events of young women exposed to the "wonder" substance of radium, and
their awe-inspiring strength in the face of almost impossible circumstances. Their courage and
tenacity led to life...Read more
Posted Jun. 1st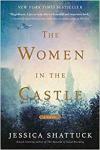 "The Women in the Castle" by Jessica Shattuck
Set at the end of World War II, in a crumbling Bavarian castle that once played host to all...Read more
Posted Jul. 5th

Friday, September 22, 2017; 6 - 8 pm
Gates Mills Community House
1460 Chagrin River Rd.
FUNDRAISER - All proceeds go to the Pink Sheet Working Capital...Read more