Thursday, May. 12th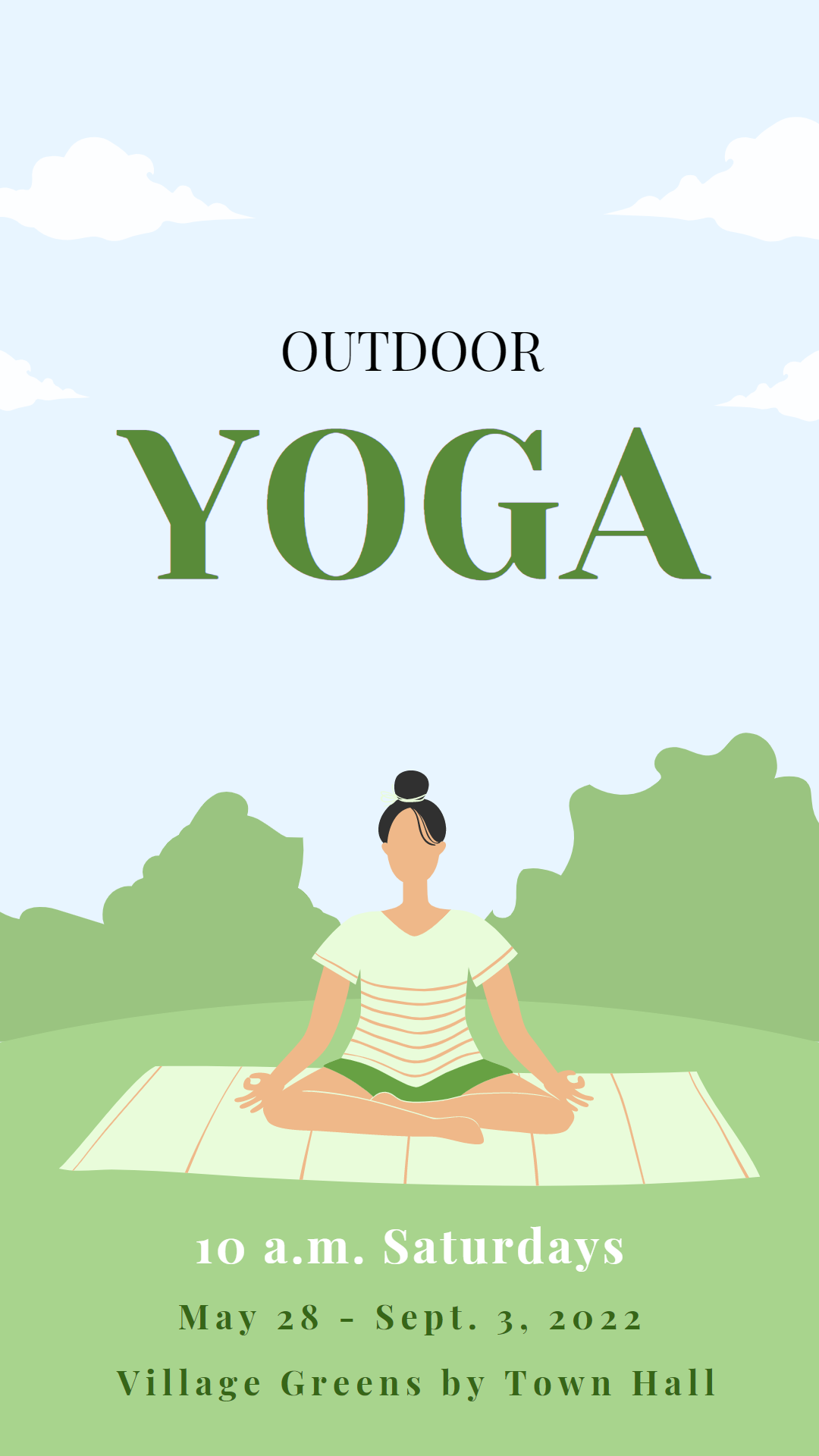 Outdoor Yoga in the Park
Saturdays 10:00 a.m.
May 28 - Sept. 3
Village Greens near Town Hall
Join us for a free* yoga class taught by certified yoga instructors.
All levels welcome.
No experience necessary.
*Donations accepted and appreciated
On the Village Green, by Town Hall
The style will teach you the proper form for the poses and leave you both relaxed and energized.
Contact Lyndy Rutkowski at 216.313.0326 for details.
Event Date
Repeats every week every Saturday until Mon Sep 05 2022.
Saturday, May 28, 2022 - 10:00am
Saturday, June 4, 2022 - 10:00am
Saturday, June 11, 2022 - 10:00am
Saturday, June 18, 2022 - 10:00am
Saturday, June 25, 2022 - 10:00am
Saturday, July 2, 2022 - 10:00am
Saturday, July 9, 2022 - 10:00am
Saturday, July 16, 2022 - 10:00am
Saturday, July 23, 2022 - 10:00am
Saturday, July 30, 2022 - 10:00am
Saturday, August 6, 2022 - 10:00am
Saturday, August 13, 2022 - 10:00am
Saturday, August 20, 2022 - 10:00am
Saturday, August 27, 2022 - 10:00am
Saturday, September 3, 2022 - 10:00am