---
TOWN HALL MEETING - Monday, August 15th, 6:00 p.m.
Join us to hear the status of the Comprehensive Plan to date and provide your feedback.
More information here.
---
This year the village is executing an exciting and important new effort to develop our first comprehensive master plan, which we are calling the Gates Mills 10-Year Plan. This plan aims to gather feedback from the community and provide ideas for the future, ensuring we remain a beautiful and wonderful place to live for decades to come. It will explore what residents love about Gates Mills, as well as potential areas for improvement or new services and amenities that can help us attract future residents.
Please see the Comprehensive Plan section of the website for detailed information and the latest updates.
Posted May. 21st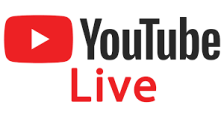 Watch Virtual Meetings Live via Livestream
Some Village meetings will be LIVESTREAMed on YouTube
Click here for the link to the Village YouTube...Read more