November 7, 2023 Village Election- 11/28/23 update

RECOUNT REQUIRED
The Official Results for the November 7, 2023 election have been posted by The Cuyahoga County Board of Elections ("BOE")
The contest for the 3 Council seats with 5 candidates running was within 1/2 of 1%. This requires an automatic recount by the Cuyahoga County Board of Elections which will occur on December 8th.
Below are the results from the BOE website:
GATES MILLS VILLAGE COUNCIL (Vote for 3)
1244 ballots (2 over voted ballots, 6 overvotes, 914 undervotes), 2067 registered voters, turnout 60.18%
2 precincts reported out of 2 total
Jay AuWerter 539 19.17%
J. Scott Broome 624 22.19%
Rita Petti 500 17.78%
Sandra Turner 609 21.66%
Ed Welsh 540 19.20%
Total 2812 100.00%
Overvotes 6
Undervotes 914
Please refer to the BOE for all OFFICIAL election information.
Posted May. 21st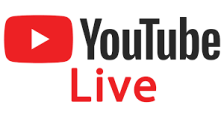 Watch some Village Meetings (i.e. Council Meetings) Live via YouTube Livestream or at your convience on the Village YouTube Channel
Some Village meetings will be livestreamed on YouTube
Posted Nov. 27th

The lighting of the Gates Mills Menorah will be held at 5:30 p.m. on Thursday, December 7, 2023 (First Night of Hanukkah) at the Village Park opposite Village Hall on Chagrin...
Read more
Posted Nov. 21st
Posted Nov. 21st